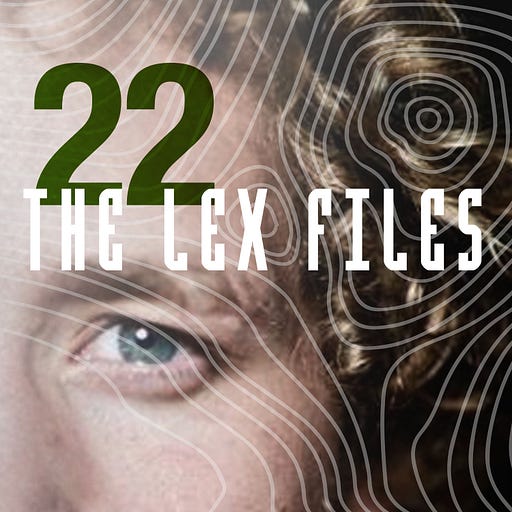 Nov 2, 2020 • 1HR 18M
An I Ching Reading with Fred Hatt
Join Lex Pelger on his weekly quest to learn more about cannabinoids, plant medicines & the important things in life. Spanning traditional healing to the newest scientific breakthroughs, experts share their insights into the thoughts & tools to better our lives. Season 2 is finished. Season 3 coming soon... #opentosponsors Book cannabinoid education sessions with Lex here... https://www.whitewhalecreations.com/cbd-cannabis-consulting & join his cannabinoid science newsletter here... https://cannabinoidsandthepeople.substack.com/
One of our most important episodes so far: the I Ching or, how to work with the Oracle, with our guest Fred Hatt. 
We learn about this historical importance of this ancient Chinese book of divination, how it influenced mathematicians and artists of the West, and how it can make your life better right now.
After Fred explains about the I Ching, join us for a reading where he asks a question for these times. If you know the I Ching, you'll be surprised by the power of the answer.
Essays & Resources: 
"The Uncertainty Machine" 
https://aeon.co/essays/forget-prophecy-the-i-ching-is-an-uncertainty-machine 
Fred says, "an excellent essay, very close to my own understanding of the essence of the work." 
"What Is the I Ching?" 
https://www.chinafile.com/library/nyrb-china-archive/what-i-ching 
An introduction to I Ching and a comparative view of two of the best modern translations. 
The Virtual Yarrow Stalks page 
http://www.russellcottrell.com/VirtualYarrowStalks/ 
Lots of resources here, particularly the link to 44 different translations of the I Ching. 
I Ching with Clarity 
https://www.onlineclarity.co.uk/ 
Resources from a diviner's perspective and a good place for getting started. 
The I Ching on the Net   
A large collection of I Ching-related websites. 
Yi Jing, Oracle of the Moon 
An online tool for questioning the Oracle. 
Important Editions of the I Ching: 
Wilhelm/Baynes classic Confucian interpretation
Hatcher's site has the most extensive collection of translations of the names of the 64 hexagrams: 
https://www.hermetica.info/GuaMing.htm 
His downloadable word-by-word literal translation of the core text that is very helpful: https://www.hermetica.info/Yijing1+2.pdf 
 Ritsema and Karcher's several more psychological versions 
(quite interesting, in a different way, going deep into the psychological aspects of all the words and images) 
David Hinton's poetic reading 
 John Minford's scholarly study 
 A survey of English editions: 
https://www.biroco.com/yijing/ 
Fred's Art: 
Antimony 
(a poetry blog): 
  Fred Hatt on Instagram:  https://www.instagram.com/fredhatt/ 
Newsletter subscription: 
https://fredhatt.us17.list-manage.com/subscribe?u=99c122879545b0915cd69c180&id=b7a9a2fcbf 
Fred using yarrow stalks for an I Ching reading: