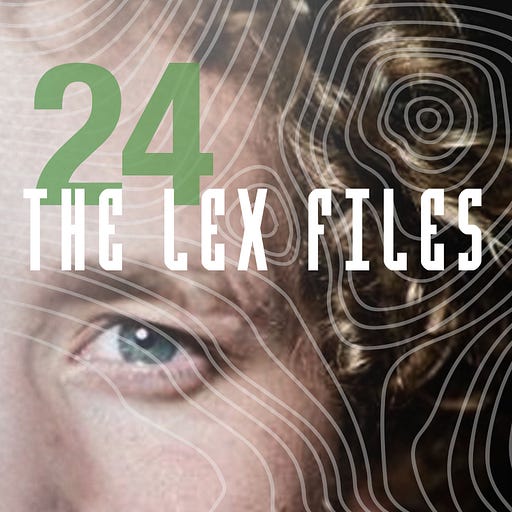 Dec 7, 2020 • 1HR 24M
Bonus Double Feature! Cannabis Business & Law with Emily Fata & Alex Buscher
Join Lex Pelger on his weekly quest to learn more about cannabinoids, plant medicines & the important things in life. Spanning traditional healing to the newest scientific breakthroughs, experts share their insights into the thoughts & tools to better our lives. Season 2 is finished. Season 3 coming soon... #opentosponsors Book cannabinoid education sessions with Lex here... https://www.whitewhalecreations.com/cbd-cannabis-consulting & join his cannabinoid science newsletter here... https://cannabinoidsandthepeople.substack.com/
For today's bonus double feature episode, we interview two professionals on cannabis business and law. Lex talks with the lawyer Alex Buscher about how cannabis law has changed over the years and then with business consultant Emily Fata on what makes businesses thrive in this rising industry and how business can be harnessed for the power of good.
Alex Buscher: Cannabis law is complicated – many different rules for many different fields. Today, Alex – who started his own cannabis-centric law firm - joins Lex to help navigate the legal minefield of state laws, federal laws, and the regulations regarding extracts, transportation, and patents.
His site & social: https://www.buscherlaw.com/attorneys https://twitter.com/alexbuscher
Emily Fata: The founder of Diagon Ventures and host of the Cannabis Science Today podcast, Emily is a consultant who helps cannabis-based entrepreneurs build their business plans and deal with regulations. Every state has different laws, a different business climate and unique challenges. She's worked all across the world in many aspects of the cannabis business world and in this episode she tells us what she's learned from helping so many entrepreneurs find their place in this growing industry. Plus, we'll learn how she has combined her love of business with social justice to create new opportunities.
Her site & podcast: https://diagonventures.com/ https://agriculturalgenomics.org/podcast/