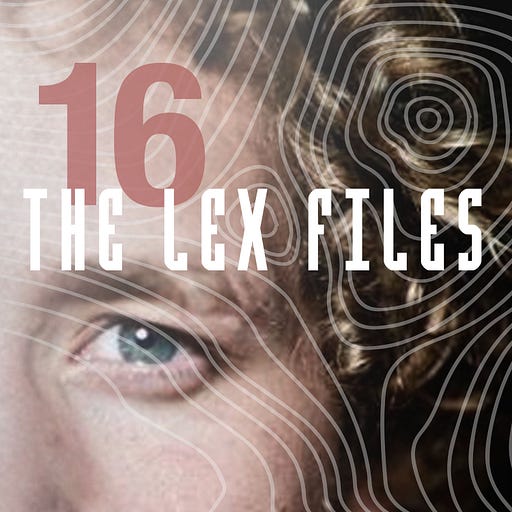 Sep 21, 2020 • 1HR 9M
Dr. Erik Davis on UFOs as Spiritual Objects
Join Lex Pelger on his weekly quest to learn more about cannabinoids, plant medicines & the important things in life. Spanning traditional healing to the newest scientific breakthroughs, experts share their insights into the thoughts & tools to better our lives. Season 2 is finished. Season 3 coming soon... #opentosponsors Book cannabinoid education sessions with Lex here... https://www.whitewhalecreations.com/cbd-cannabis-consulting & join his cannabinoid science newsletter here... https://cannabinoidsandthepeople.substack.com/
If you don't know anything about UFOs, this is the episode for you. If you know a whole bunch about UFOs, this is definitely the episode for you. And if you're curious how the great Erik Davis can turn the question itself into the Hero's Journey, you should listen now. 
With a PhD in religious studies focusing on gnosticism, esotericism and mysticism, Erik Davis, author of the inimitable 'TechGnosis', places the current UFO fascination in its broader historical context. These stories have morphed and repeated themselves over the centuries before manifesting in recent decades as alien visitation narratives. Here he explores their meaning and their power. And he offers inspiring advice on how to think amidst a field so thick with obstfucations and misdirections.  
He's also simply one of the best public speakers I've met in my life of interviewing people – and here he is as fascinating and engaging as ever. I walked away this interview feeling like a slightly better person for having heard it. 
His online publication, The Burning Shore :
https://erikdavis.substack.com/ 
His main website: 
https://techgnosis.com/ 
 His Twitter: 
https://twitter.com/erik_davis 
Article: 'Alien Views: A profile of Joe Firmage, Silicon Valley UFOnaut' (2000) 
https://techgnosis.com/alien-views/